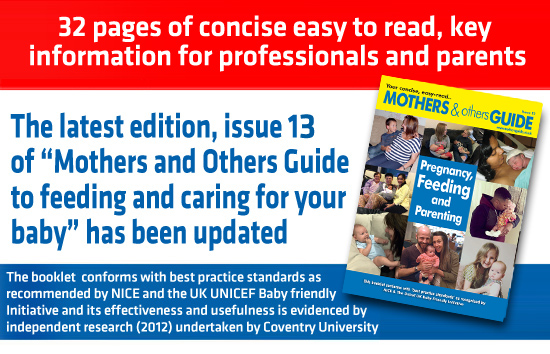 New this issue

NEW chart on How babies are developing at different stages in utero (recommended in the Baby Friendly Audit tool)
NEW section on Baby Friendly standards for formula feeding information.
Latest information on reducing the risks of Sudden Infant Death.
• Latest A,B,C,D guide for safe sleeping.
• More information on avoiding hazardous sleeping situations
NEW section on what to avoid when positioning a baby for breastfeeding
LATEST guidelines on Vitamin D for everyone.


What does it offer?
For parents
It is a CONCISE easy read booklet for to give them all the information they need to make informed choices about feeding and caring for their baby. This ensures they have the required information for compliance with UNICEF UK Baby Friendly Initiative.
For professionals
A reference booklet for staff on the new standards that are required for Baby Friendly Accreditation that is updated every year. It brings several leaflets together in one booklet so trusts need only purchase this.
To order your copies please call RL advertising (Publishing Division) on
0115 9389858 or email: info@rladvertising.co.uk. Only 29 pence each. Minimum order of 1 x 100 pack.