Breastfeeding Advice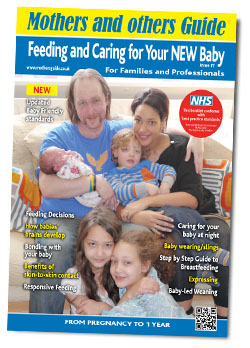 Breastfeeding is the healthiest way to feed your baby, so it's important to get the right breastfeeding advice, whether you are a new mother or have breastfed in the past.

The Mother's and Others Guide offers all the Breastfeeding advice you will need from pregnancy through to 2 years.

It is written by a leading breastfeeding advice specialist from the NHS and includes case studies of real life mothers and the breastfeeding advice given to them.

The Mother's and Others Guide to Breastfeeding contains all the breastfeeding advice any mother will ever need.

For more information contact RL Advertising on 0115 9389858 or email: info@rladvertising.co.uk